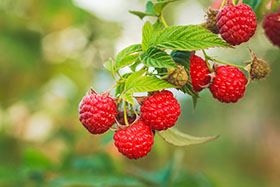 The five-year farm bill, officially named the Agricultural Improvement Act of 2018, represents a series of victories for the organic farmer. This includes a boost in funding for organic research initiatives, more market and production information for the industry, and greater incentives for farmers to transition to organic. A breakdown of the bill can be found below.
Increased oversight and enforcement of the organic supply chain:
Requires USDA to issue final regulations within a year to limit the operations excluded from certification such as ports, brokers and importers
Requires electronic, organic-import certificates and establishes a USDA tracking system for these documents
Establishes an interagency working group between USDA and Customs and Border Protection
Provides $5 million in funding for the National Organic Program (NOP) to invest in technology systems and upgrades that improve international trade tracking systems and data collection
Organic research and data collection:
Provides $395 million in funding for the Organic Research and Extension Initiative (OREI) over the next 10 years
Includes $5 million in funding for the Organic Production Market and Data Initiative (ODI) program
Legalization of hemp and hemp products:
Removes hemp from the controlled substances list
Legalizes hemp as an agricultural commodity
Applies to the various derivatives of hemp: fiber (paper and cloth), seeds (for hemp oil and food) and cannabinoid (CBD) oils
Clarifies that hemp production is still subject to compliance with other state and federal requirements
Means that hemp/hemp products should eventually be eligible for organic certification under NOP
Cost share funding:
Allocates $40.5 million in funding for certification cost share. Farmers can receive up to $750 each year (75% of the certification fee) to help with the annual costs of organic certification, which incentivizes smaller and beginning farmers to transition to organic.
Conservation programs:
Expands access for current and transitioning organic farmers within conservation programs by raising the payment cap for the Environmental Quality Incentives Program (EQIP) Organic Initiative to $140,000 over five years, and supports the transitioning of expiring Conservation Reserve Program (CRP) lands to organic
Allocates funding for organic farmers and those transitioning to organic within the Conservation Stewardship Program (CSP)
Urban agriculture:
Provides $10 million in funding for research and extension activities for urban/indoor farming and includes urban farming under the Conservation Innovation Grants Program
To learn more, see the Organic Trade Association's updates and news regarding the 2018 Farm Bill.