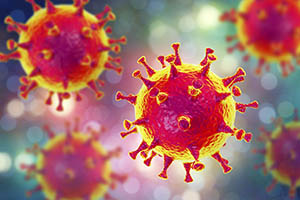 An Important Message to QAI's Valued Clients:
We would like to share an update on our commitment to protecting and improving human health, including the actions we are taking to help prevent the spread of coronavirus disease 2019 (COVID-19) in QAI operations and activities worldwide.
All QAI staff will be working remotely beginning Thursday, March 19, 2020. This temporary measure is intended to support the wellbeing of our team members and their families. We are providing staff with all necessary resources to ensure the impact on QAI's certified community is transparent, with the least disruption possible.
Kindly note the following:
At this time, we are unable to accept rush requests for new clients or additional facilities. All other certification requests will be processed as normal.
There will be no delays of export documents. These will be processed upon receipt of all completed, required documentation.
The challenges we are facing with scheduled annual inspections and strategies for continuing to support the certification process are currently being reviewed by a certification body task group. QAI operations will remain consistent with recommendations by official agencies and we will continue to work together on an inspection plan over the coming weeks.
Certified QAI clients with upcoming inspections will be notified if there are any changes to the scheduled date and time. Cancellations should be made if any of the participating parties exhibit flu-like systems. We are committed to protecting the health and wellbeing of all.
Annual inspections may take longer to conduct under the circumstances. If you need updated documentation, please contact your Certification Project Manager.
Please don't hesitate to contact your Certification Project Manager with any additional questions.
In these challenging times, we also want to share some uplifting news. We are proud to have awarded our first QAI Growing Organic Scholarship to Sebastian McRae, an environmental science and sustainability student at Allegheny College. Learn how Sebastian aspires to help grow organics worldwide.