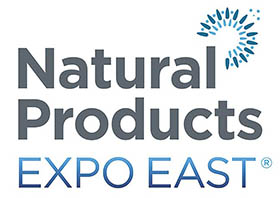 Members of the QAI team are heading to another trade show – this time, Natural Products Expo East in Baltimore, MD from September 12-14. Director Tracy Favre and key staff look forward to connecting with clients who will be exhibiting. Please stop by Booth #1312 in the Organic Pavilion to say hello!
We are also excited to be presenting an educational seminar – Packaging Workshop: Optimize Your Branding, Packaging and Certifications (Live Feedback!) – which takes place on Thursday, September 12 from 9:30-10:30 a.m. in Key Ballroom 9 at the Hilton.
QAI and its parent company, NSF International, have partnered with the GRO Agency, a top brand strategy and packaging design firm, to host a frank, interactive talk about how branding, packaging and certifications intersect to create a strategic connection with consumers for products in the natural channel. Attendees will learn proven ways to go beyond "natural" and gain a competitive edge with the right branding, packaging and certifications such as organic.
Kelly Criswell and Danielle Muller of the GRO Agency will demonstrate practical ways to develop a brand, and how your brand should impact your packaging. QAI Global Director Tracy Favre and Steve Taormina, NSF Business Manager, will share the latest trends on consumers' perceptions of label claims, and how to select the right certifications to prove your brand's commitment to transparency and trust.
The talk will wrap up with a Q&A session plus live expert feedback on product packaging that guests are invited to bring.
If you will be at Expo East, please come to the seminar! If not, we will share highlights on the blog, in the next newsletter and in a follow-up webinar you can join! Stay tuned.