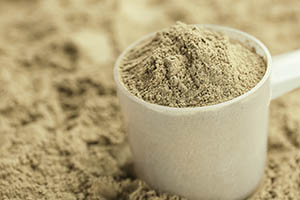 The USDA National Organic Program (NOP) recently provided accredited certifiers (like QAI) with updated information from the U.S. Food and Drug Administration (FDA) regarding cannabidiol (CBD). The FDA is working to answer questions about the science, safety and quality of products containing cannabis-derived compounds, particularly CBD.
The FDA is aware that some companies are marketing products that contain cannabis or cannabis-derived compounds (including food and products labeled as dietary supplements) in ways that violate the Federal Food, Drug, and Cosmetic Act (FD&C Act). Per the FD&C Act, it is currently illegal to market CBD by adding it to food or labeling it as a dietary supplement. For more information, download the FDA regulation.
If you are an organic producer or handler selling CBD as a food additive or dietary supplement in the United States, you should be aware of these requirements to avoid having your name on, or associated with, illegal products.
QAI's purview is that of organic certification only, which means our focus is confined to whether the product meets the "organic" requirements set out by the USDA's NOP. It is not in QAI's purview to examine whether the contents of a product meet other federal, state or other regulations, such as those set forth by the FDA regarding CBD isolate. For this reason, any client that submits product to QAI for organic certification is required to acknowledge and agree, among other things, that it assumes sole responsibility for ensuring the product and/or its ingredients comply with all applicable local and state regulations as well as federal laws.
QAI's certification of a product as organic does not include, indicate or imply any statement, conclusion, guarantee or promise by QAI that the product or its ingredients are in compliance with any local or state regulation or federal law.