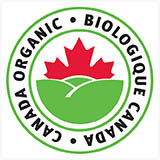 QAI would like to advise you of a recent change in documentation requirements for USDA organic products being exported to Canada under the U.S.¬¬-Canada Organic Equivalency Arrangement. Additionally, producers of organic aquaculture products will need be in compliance with Canada's Organic Aquaculture Standard by January 2021.
Equivalency Updates for USDA Organic Ingredients/Products Traveling to Canada
Shipping documents accompanying products across the U.S.-Canada border (such as an invoice or bill of lading) no longer need to include the attestation statement "certified to the terms of the U.S.-Canada Equivalency Arrangement." Instead, this statement should now appear on an organic certificate for the product exported to Canada. We have amended our Organic System Plan Summary (OSPS) to include the attestation statement.
Importers of organic products into Canada will need an electronic copy of their QAI OSPS. Importers will be required to submit this to the Government of Canada's Integrated Import Declaration (IID) database. The OSPS with this added statement will be issued upon certification renewal or at any product addition. If an updated OSPS is requested for export purposes sooner, please contact your QAI Certification Product Manager.
Canadian processors should expect that your QAI inspector will no longer check for this statement on the shipping documents for ingredients imported under the U.S.-Canada Equivalency Arrangement.
Equivalency Updates for Ingredients/Products Traveling from Canada to the U.S.
Canada Organic Regime clients should still add the attestation statement to their shipping documentation when shipping dairy ingredients to the U.S. If the QAI organic certificate accompanies the shipment, no additional attestation is needed since the phrase appears on our Canada OSPS.
There is no change to the other requirements for organic product compliance to the U.S.-Canada Equivalency Arrangement. This is only a record-keeping change relevant to the shipping documentation for these products. (And who doesn't love less paperwork?)
You can visit the Canadian Food Inspection Agency (CFIA) equivalence arrangements page or its National Import Service Centre for more detailed information.
Organic Aquaculture Standard Goes Into Effect in January 2021
Organic aquaculture products will be required to comply with the Organic Aquaculture Standard by January 15, 2021, incorporated by reference in the Safe Food for Canadians Regulations (SFCR). An aquaculture product that is sent or conveyed from one province to another or that is imported and labelled with an organic expression must be certified by a CFIA-accredited certification body.
Organic aquaculture products are not within the scope of Canada's current equivalency arrangements with other countries for organic products. You can find more information on the CFIA site.