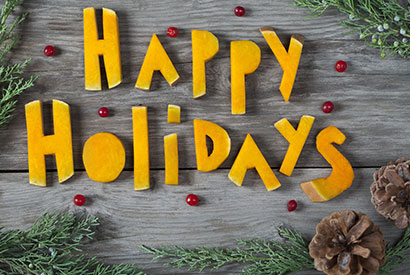 It's been a crazy year in 2017 – one full of incredible growth, but also full of controversy and alarming headlines.
Amid all the noise, I think it's important to take stock of the year and review the accomplishments we've made. So here's my list of things we can be proud of:
The organic market in the U.S. and worldwide continues to experience aggressive growth. According to a survey by the Organic Trade Association, sales of organic products in the U.S. in 2016 were over $47 billion, and they continue to grow at a double digit rate. Organic is no longer a boutique or niche market, with many opportunities for new organic farmers and product formulators.
The industry has moved swiftly this year to combat the threat of imported fraudulent organic goods, which damage consumer trust in the organic seal and prevent legitimate organic operations from benefitting from all their hard work. Many of you may have received communications from QAI this year asking for information about your buying plans for high-risk commodities from high risk areas. This is an important step in allowing us to further beef up our review of imports. QAI is communicating closely with the rest of the certifier network to ensure a high level of integrity of the organic supply chain. Further, QAI is taking an active role in an industry task force to identify and close loopholes in the organic chain of custody. For example, QAI was the first certifier to be issued a transaction certificate from the new electronic TRACES system for European imports. There's still more to do, but we're making progress.
At QAI, we take our job seriously of making sure you have the latest information so you can be prepared for any required changes in your operations. This year, QAI sent a strong contingent of our technical team to the NOP training and the Accredited Certifiers Association meeting to get the latest technical and policy changes to share with our clients.
We know your time is valuable, and we're working hard to get your certification answers to you faster. QAI continues to make process improvements to speed up the review of new client applications, product additions and label reviews.
While it's been a roller coaster year with many ups and downs in the organic industry, it's important to remember it's still the most highly regarded food certification program in the world, and QAI is pleased to be able to share the journey with you. We appreciate what you do, and we appreciate your business.
I wish you all a healthy, happy and successful new year!
Sincerely yours,
Tracy Favre
Global Director, Certification Services