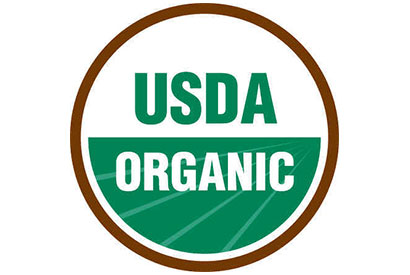 As of September 12, 2016, the National Organic Standards Board (NOSB) removed the following materials from the National List of Allowed and Prohibited Substances and they are no longer allowed for use in organic production:
Egg white lysozyme, previously allowed as a nonsynthetic ingredient for use in organic processed products
Cyclohexylamine, diethylaminoethanol and octadecylamine, previously allowed as boiler additives for packaging sterilization
Tetrasodium pyrophosphate, previously allowed as a synthetic ingredient in meat analog products
These changes have been formalized by National Organic Program (NOP) rule making.
At the November NOSB meeting, the NOSB also recommended removing the following materials:
Carrageenan from §205.605(a) effective November 3, 2018. Carrageenan is a food additive that is currently allowed as an ingredient in processed foods.
Ivermectin from §205.603(a) pending NOP rule making. Ivermectin is currently allowed for use in livestock production as a parasiticide. A petition was submitted for the removal of ivermectin from the National List due to concerns regarding the substance's toxicity in the environment and its negative impact on dung beetles, which are critical for healthy pastures.
The NOP must formalize the recommendations for carrageenan and ivermectin through rulemaking, which involves an additional opportunity for public comment.
To receive NOP rulemaking and public comment opportunities, visit the NOP website and subscribe to the USDA Organic Insider.
Background on NOSB and the Sunset Process
The NOSB is a federal advisory board to the NOP made up of 15 dedicated public volunteers from across the organic community. Established by the Organic Foods Production Act and governed by the Federal Advisory Committee Act, the NOSB considers and makes recommendations on a wide range of issues involving the production, handling and processing of organic products. The NOSB also has special responsibilities related to the National List of Allowed and Prohibited Substances.
The NOSB holds meetings throughout the year to review substances on the National List. Spring and fall meetings in 2016 addressed the sunset review process, which reviews materials, typically every five years after a material is first approved, on the National List to evaluate their continued eligibility to be listed.
QAI provided written and oral comments on a number of topics including:
Handler, crop and livestock materials being considered for removal from the National List
Excluded methods (GMO) terminology
Producer seed and planting stock requirements
Inspector evaluation criteria