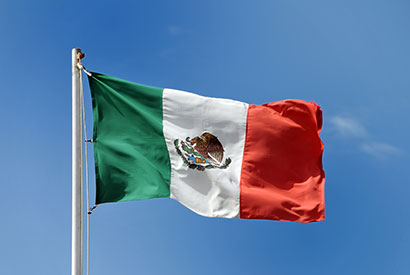 Guidelines and regulations for organic production and marketing in Mexico, which were published in October 2013, will be implemented in May 2017. These regulations require all organic products sold in Mexico to be certified under the Mexican organic standards or under an organic equivalency arrangement. Currently Mexican product that is marketed in the United States is required to be certified to the U. S. National Organic Program regulations (NOP).
According to communication last week between the U.S. NOP and Mexico's National Agro-Alimentary Health, Safety and Quality Service (SENASICA), Mexico has stated that it does not intend or expect to interrupt trade with those countries where significant progress has been made in equivalence negotiations (e.g. U.S., Canada and EU). QAI has issued a memo to all our operators with additional information.
Furthermore, in fall 2016, the Mexican and United States governments established an agreement requiring import certificates for all organic product traded between the two countries. The NOP provided informational seminars to stakeholders in early January on this requirement. Currently this requirement's implementation has been delayed, but is anticipated for later in 2017.
For operations in Mexico shipping NOP certified product to the United States, be advised that the NOP Import Certificate will be required to be endorsed by your certifier, and must be provided to the operation in the United States receiving NOP product from Mexico. Operations in the U.S. receiving product from Mexico will be required to maintain the NOP Import Certificate to verify product compliance.
U.S. operators shipping to Mexico will also be required to complete the Mexico Import Certificate once implemented. QAI's transaction certificate department is ready to assist our clients with all their documentation needs.
For more information on this requirement, links to the NOP Import Certificate and the webinars conducted by the NOP, please see the USDA's International Trade with Mexico web page.
We will provide additional information as it becomes available.