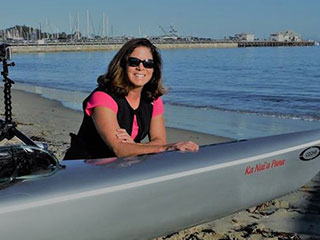 Name: Lisa Phares
Title: Food Safety Coordinator
Company: organicgirl LLC
Why did you choose organic certification with QAI?
We feel QAI truly upholds the standards of organic products. Being that we are producing a premium product, we chose an organic certifier who upholds that premium product standard.
Tell us about organicgirl's exciting upcoming business developments or products?
We have just launched into test market a line of romaine lettuce-based waters and teas – each bottle has the equivalent of 1 pound of our organic greens, but are light, refreshing and hydrating. We just found out our new clear greens waters won the NEXTY Award for Best New Organic Beverage, hosted by New Hope Media / Expo West.
We also have a fantastic lineup of organic premium dressings – and have just launched two new dressings: avocado cilantro and herb goddess.
What do you think is the next big thing in organic?
Hard to say, but I expect organic to expand even further beyond produce to plant-based snacks and meals. Also, look at the new convenient ways to receive organic offerings through the home delivery services that are focusing on organic and Amazon's purchase of Whole Foods.
What keeps you up at night?
Being a premium quality organic company, we worry about continuously exceeding our customers' expectations and doing our best to bridge the education gap between organic agriculture and consumer perceptions. Our company strives to be transparent and we welcome dialogue with our consumers on our website. We respond to tough questions our consumers ask utilizing experts we have on staff specializing in organic production and food safety; people who have hands-on, daily experience in our processing plants and growing operations. We are constantly thinking about ways we can better educate the consumer about the amazing world of organic agriculture and the ways in which our company is taking these products to the next level.
Share your favorite organic recipe!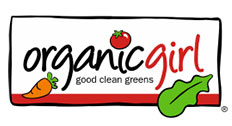 Green Goddess Cheddar Salad
Ingredients
1 cup frozen edamame
½ cup organicgirl white cheddar dressing
1 tablespoon chopped tarragon
1 tablespoon minced chives
1 tablespoon minced parsley
1 package true hearts butter lettuce
½ cup walnuts, toasted and chopped
½ avocado, pitted and thinly sliced
Additional tarragon, chives and/or parsley, if desired

Directions
Bring a medium saucepan of water to a boil and add edamame. Cook until tender, about 2 minutes. Drain well and rinse under cool water.
In a blender, puree dressing with tarragon, chives and parsley until smooth and bright green. Toss half of dressing with lettuce and divide between plates.
Top with edamame, walnuts and more fresh herbs.