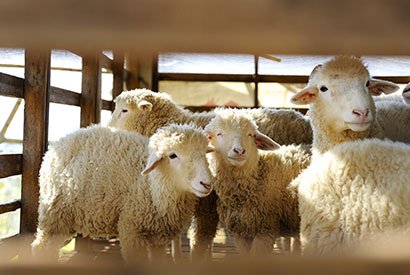 To our friends and colleagues in the organic community,
We applaud the organic community's passion for animal welfare and its ongoing commitment to USDAcertified organic products.
As many in the organic community are aware, a new rule addressing animal welfare has been proposed and is currently going through USDA National Organic Program (NOP) approval process. This new rule clarifies the definition of "animal welfare," including how animals have access to the outdoors and whether "porches" are classified as either indoor or outdoor space. While there has been extensive debate, discussion and public comment on this new proposed rule, the rule has never been formally adopted by the NOP and never formally published as regulation.
As a USDA-accredited certifying agent, QAI is required to certify farms and products according to the NOP regulations as they are currently published. QAI is not at liberty to apply a proposed rule before it is published as regulation. As a result, we are currently certifying farms and products according to the existing NOP rules.
QAI believes having clearly articulated, unambiguous regulations will allow all certification bodies to consistently apply animal welfare rules within the organic industry. We have urged the NOP to adopt and implement a final animal welfare rule to address concerns about "access to outdoors" and update the NOP regulations accordingly. The public comment on this rule clearly articulated the expectation of humane treatment of organically raised livestock. For these reasons, we encourage the NOP to reach a final resolution.
As a USDA-accredited certifier, QAI will adhere to whatever decision is made regarding the final rule. If the regulations are updated or changed in any way, QAI will adjust its certification practices accordingly.
At QAI, we have been certifying products and upholding organic integrity for 28 years. We take our role as an organic certifier very seriously and will continue to do our part to ensure the integrity of the USDA Organic seal.
Sincerely,
Tracy Favre
Director, Certification Services
Quality Assurance International, Inc.