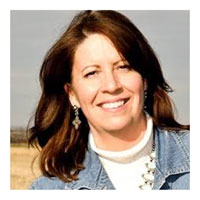 Hello folks! This year is well underway and it's one to celebrate as QAI begins our 28th year as an organic certifier! There's been a great deal of change in the organic market since we first opened our doors in 1989. As of 2015, U.S. domestic sales of organic products topped $43 billion USD1 and the industry continues to grow at an astonishing rate. With over 1,500 certified operations around the world, QAI works with leaders and organizations that have shaped the organic marketplace.
I joined QAI last October and am honored to work with an amazing group of people. Many of the companies we certify have complex operations that require a high level of technical skill and deep understanding of organic regulations – not only for the U.S. but also for international standards – and the QAI staff is ideally qualified to assist you as you begin or renew your certification.
Customer Focus
2017 is shaping up to be a year of even greater focus on meeting our clients' needs by enhancing the QAI team's skills and improving the customer experience. Throughout the year, we will be working to improve our processes and streamlining our applications for faster certification decisions for our clients. We've already been busy putting that plan into action:
In January, our certification team completed a week of intensive training with the International Organic Inspectors Association (IOIA). As part of the training, the teams conducted on-site inspections to enhance their understanding of the organic regulations as they relate to processing facilities and so that QAI's project managers may better appreciate the challenges our clients face every day in their operations.
In February, a large contingent of QAI staff participated in the Accredited Certifiers Association (ACA) annual training in Portland, Oregon. The QAI staff came away with the latest National Organic Program (NOP) policy and best practices guidance, so that we can bring that expertise to you!
In mid-2017, QAI will be launching a new and improved, content-rich website. The website will feature new informational training modules to give you the knowledge you need to ensure your certification success.
We take your trust in us seriously, and work diligently to ensure that the QAI certification mark on your product represents the high level of integrity the industry and consumers have come to expect from QAI.
Should you have questions about the certification process, please let us know. Our certification project managers are here to support you as you grow your business. We look forward to a long and successful relationship with you. And thank you for your business!
Best Regards,

Tracy Favre
Director of QAI
1The Organic Trade Association's 2016 Organic Industry Survey