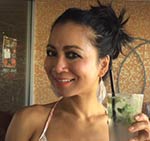 Hello! My name is Kayo Tsunenari. I was born and raised in Osaka, Japan, where we have an expression, Kuidaore, literally meaning "to eat oneself bankrupt" to describe Osaka people's obsession with food. I definitely got this Osaka spirit, because I love food! The only sad thing about my obsession with food is that I am not a good cook. My mother is an incredible cook, and I am not sure why I didn't get that talent from her, but I cannot cook at all. Then, I met my husband who is a great cook. Not only can he cook, but his grandparents, mother, cousins and pretty much everyone else in his family are amazing professional chefs! Now I can just focus on eating great food.
I initially came to San Diego to go to school. I graduated magna cum laude from San Diego State University with a Bachelor of Science in finance.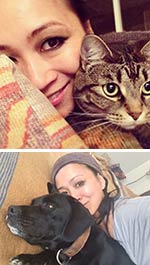 I've been with QAI for eight and a half years and have enjoyed working in a variety of roles. I started working at QAI as an Administrative Assistant, and I had been a Reviewer for a little over seven years, reviewing application documents, inspection reports and all aspects of a client file. I also occasionally perform inspections.
In August, I am transitioning into a QAI Group Lead position, supervising the certification project management team and ensuring that our clients receive quality customer service throughout the certification process. I am excited about taking this opportunity to play a different role in the QAI team and being a part of this rapidly-evolving organic industry!
Outside of work, I enjoy spending time with my friends and family (including my cat Otis and dog Pepper), great food and Pilates.