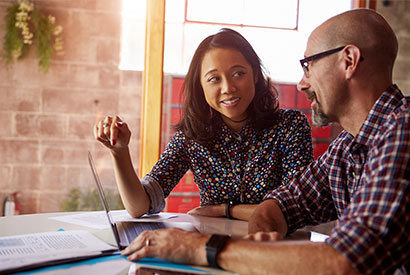 QAI can help you master certification to leverage the growth opportunity of product label claims! Read on to learn proven techniques from our decades of experience with many different certifications and standards. Our goal is to help you earn multiple certifications to build your business to attract "values based" consumers, earn attention from retailers and drive improvement in your operations.
According to sources like SPINS, NMI and the Hartman Group, consumers today are more conscious of health, sustainability and social mission - in addition to price and quality - when choosing products. Label claims that convey these attributes help shoppers select products as they navigate store shelves or shop online. Choosing verified claims backed by reputable standards works best. This explains why the organic and natural segments of the market are growing between 8-12 percent per year. This is also why more retailers are stocking products with claims like non-GMO, organic, gluten-free and Raised Without Antibiotics – and requiring that these claims be verified by an independent expert such as QAI or NSF International.
These two tips will help you master certification:
Tip 1: Get your SOPs in order -- Most product label claim certifications require the same core practices or building blocks
These core practices include standard operating procedures (SOPs) to address each of the compliance criteria in the standard. SOPS include:
Traceability through storage and production
Detailed ingredient specifications
Sanitation and segregation methods through processing and handling and storage
Staff training
Monitoring of critical control points
Equipment calibration
Testing using validated methods
Detailed recordkeeping
Label design
Tip 2: Build efficiency into your certification strategy
Start by building a common foundation. Earn a single attribute certification like gluten-free first, then keep layering on specific practices needed to earn more certifications over time, or for different brands. You can do this easily with a mature and trusted certifier like NSF – because we offer so many certifications under one roof, and can combine inspections around the world to save you money. In other words, you can "hack certification" with help from our expert guides!
We hope these tips help you grow your business and support you in your journey of continuous improvement. For more expert guidance, email us for a free assessment!